Assessment and treatment of foot and ankle injuries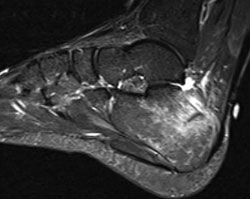 Calcaneus (heel bone) stress fracture
Sporting injuries of the foot and ankle are quite vast, with some of these associated with a particular sport such as turf toe with football and os trigonum syndrome with ballet. Many sports injuries of the foot are overuse injuries and will improve with altered training or shoe wear. For acute injuries or ongoing pain that interferes with sporting activities, evaluation in the office is key to getting you back to activities as quickly as possible. We work closely with certified athletic trainers and some of the top physical therapists in the greater Portland area, including therapists who are facile with rehabilitation of athletes in specific sports.
Dr. Feinblatt has a strong background in understanding sports injury as a part of the larger picture in the training athlete. His college degree was in Exercise and Sport Science (Kinesiology). Through five years of Orthopedic surgery residency with a strong emphasis on Foot and Ankle pathology, and a combined Sports Medicine / Foot and Ankle reconstruction Fellowship, Dr. Feinblatt worked with The Ohio State Buckeyes, as well as the Phoenix Suns, the Phoenix Coyotes, and The Oakland A's during Spring Training.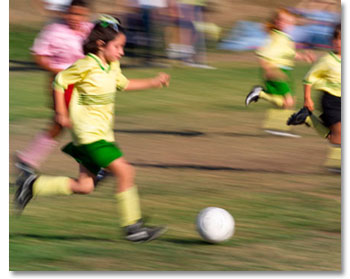 There is no one better suited to treat your sports related foot or ankle injury. Here is a list of some common foot and ankle sports injuries seen in our office.
Achilles paratendonitis
Achilles tendon rupture
High Ankle sprain
Lisfranc injury
Jones Fracture
Osteochondral lesion of talus
Peroneal tendinosis
Peroneal tendon dislocation
Stress Fractures
Turf toe
Dr. Feinblatt was featured in Oregon Live article regarding ankle sprains - view it here
Lisfranc injury, returned to playing basketball less than 4 months after surgery -"Love these guys, got me back out on the basketball court faster than I could have dreamed" - KJ

Click here to see more testimonials